- Machine for universal uses that is installed horizontally, suitable for one or two face modification and applicable to small to large products.
- It may install surrounding option equipments but may be difficult to do so Compatible with various peripheral devices but difficult to install them.
- The downside the time it takes for the installation and desorption of the product, The disadvantage is that it takes some time to mount and remove the product.
- Purpose of Use : Electric generator, electric motor, turbine, turbo charger, all kinds of rollers, bobbin, air blower, centrifugal separator, spindle, grinding magnets, etc.
MODEL
JH
1
5
10
50
100
250
Maximum gross weight of the product
kg
1
5
10
50
100
250
Max Diameter of Rotor
mm
3~15
5~30
5~50
10~70
10~100
20~120
Motor capacity
kw
0.2
0.2
0.4
0.75
2.2
3.7
Maximum number of revolutions
rpm
3,000
2,500
2,000
1,800
1,600
1,600
Mechanical minimum sensitivity
gram
0.02
0.05
0.1
0.1
0.5
0.5
Shaft Drive
Max Diameter
mm
300
500
700
1,000
1,200
Distance between bearings
mm
50~600
50~800
50~1,000
100~1,200
200~1,500
Standard bed
mm
300x1,000
400x1,200
400x1,500
550x2,000
600x2,500
Belt Drive
Max diameter
mm
100
200
300
400
500
600
Distance between bearings
mm
50~400
50~500
100~700
100~900
200~1,200
200~1,600
Standard bed
mm
300x1000
300x600
800x1,000
800x1,200
550x1,500
600x2,000
Power transmission system
---
It is a drive unit of the specimen and has a torque sufficient for smooth starting and operation. It uses a variable speed motor (DC or Inverter) for soft start and arbitrary rotation number selection. Shaft drives and belt drives are available.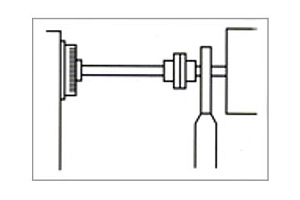 Shaft Drive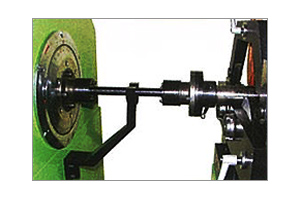 It has enough Torque for drive and operation as the device of the test object which employs Soft Start and Stepless Transmission (DC or an Inverter) Motor for selection of random RPM.
It is selected when a belt drive is not applicable.
Belt Drive
---
It is easy to load/unload the test object and has a structure to achieve higher balancing precisions.
---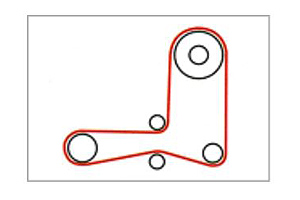 Under Slung
It is applied when products have large diameters,
when it is large and heavy or when it is heavy.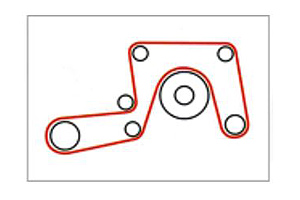 Over Slung
The product diameter is small and loading / unloading
is convenient. It is applied to heavy objects.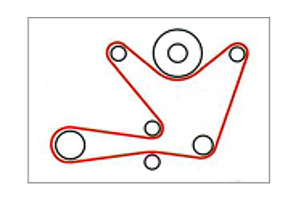 Tangential
Loading / unloading of the product is convenient.
It is applied to light objects.
JHU-5T | JHB-5T / JHU-3T / JHU-2T | JHS-2T | JHB-2T / JHU-1T | JHS-1T | JHB-1T / JHU-500 | JHS-500 / JHU-250 | JHS-250 | JHB-250 / JHS-100 | JHB-100 / JHU-50 | JHB-50 / JHS-10 | JHB-10 / JHB-5 / JHS-3 | JHB-3 / JHB-1 | JHB-1D
| | | | | | | | |
| --- | --- | --- | --- | --- | --- | --- | --- |
| 500 | 1T | 2T | 3T | 5T | 10T | 20T | 40T |
| 500 | 1,000 | 2,000 | 3,000 | 5,000 | 10,000 | 20,000 | 40,000 |
| 20~130 | 30~150 | 30~180 | 30~200 | 50~250 | 50~300 | 50~300 | 50~300 |
| 5.5 | 7.5 | 11 | 15 | 0.4 | 0.75 | 2.2 | 3.7 |
| 1,400 | 1,200 | 1,200 | 900 | 900 | 700 | 700 | 700 |
| 0.5 | 0.5 | 0.75 | 0.75 | 1.0 | 2.0 | 3.0 | 3.0 |
| 1,300 | 1,500 | 1,800 | 2,000 | 2,000 | 2,400 | 2,700 | 3,000 |
| 200~1,500 | 300~1,500 | 300~2,000 | 300~2,200 | 300~2,500 | 400~3,000 | 400~3,000 | 400~3,000 |
| 700X2,500 | 800X3,000 | 800X3,400 | 900X4,000 | 1,000X4,500 | 1,400X5,000 | 1,600X5,000 | 1,900X5,000 |
| 700 | 800 | 1,000 | 1,200 | 1,200 | 1,500 | 1,800 | 2,000 |
| 300~1,600 | 400~2,000 | 400~2,500 | 400~3,000 | 400~3,500 | 500~3,800 | 500~3,800 | 500~3,800 |
| 700X2,000 | 800X2,500 | 800X3,000 | 900X3,500 | 1,000X4,000 | 1,400X4,500 | 1,600X4,500 | 1,900X4,500 |