- 제품이 수평형으로 장착되고 1면 또는 2면 수정에 적합하며, 소형에서부터 대형제품에 이르기까지 다양하게 선택할 수 있는 범용 기계
- 주변 Option 장치를 장착할 수는 있으나 어려움이 있음
- 제품의 장착, 탈착의 시간이 소요되는 것이 단점
- 용도 : 발전기, 전동기, 터어빈, 터보챠져, 각종 롤러, 보빈, 송풍기팬, 원심분리기, 스핀들, 연마자석, 기타
MODEL
JH
1
5
10
50
100
250
Maximum gross weight of the product
kg
1
5
10
50
100
250
Max Diameter of Rotor
mm
3~15
5~30
5~50
10~70
10~100
20~120
Motor capacity
kw
0.2
0.2
0.4
0.75
2.2
3.7
Maximum number of revolutions
rpm
3,000
2,500
2,000
1,800
1,600
1,600
Mechanical minimum sensitivity
gram
0.02
0.05
0.1
0.1
0.5
0.5
Shaft Drive
Max Diameter
mm
300
500
700
1,000
1,200
Distance between bearings
mm
50~600
50~800
50~1,000
100~1,200
200~1,500
Standard bed
mm
300x1,000
400x1,200
400x1,500
550x2,000
600x2,500
Belt Drive
Max diameter
mm
100
200
300
400
500
600
Distance between bearings
mm
50~400
50~500
100~700
100~900
200~1,200
200~1,600
Standard bed
mm
300x1000
300x600
800x1,000
800x1,200
550x1,500
600x2,000
* 제품종류나 형태에 따라 품목별 추가 사양변경 제작이 가능함(Bad 길이 연장, Diameter변경, Shaft Drive Unit Bad 분리형, 기타 등등)
Power transmission system
---
It is a drive unit of the specimen and has a torque sufficient for smooth starting and operation. It uses a variable speed motor (DC or Inverter) for soft start and arbitrary rotation number selection. Shaft drives and belt drives are available.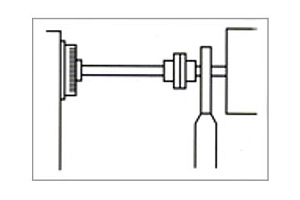 Shaft Drive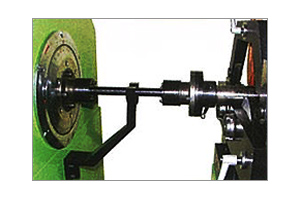 시험체의 구동장치로써 원활한 기동 및 운전에 충분한 Torque를 가지며, Soft Start 및 임의의 회전수 선택을 위한 무단변속 Motor(DC 또는 Inverter)를 사용한다.
Belt 구동이 불가능한 경우에 적용된다.
Belt Drive
---
시험체의 장착과 탈착이 편리하고, Balancing의 정도를 높일 수 있는 구조이다.
---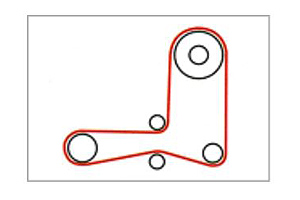 Under Slung
제품직경이 큰 경우에 적용
대형중량물 또는 중량물에 적용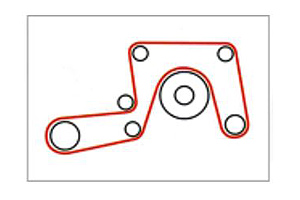 Over Slung
제품직경이 작고 장·탈착이 간편하다.
중량물에 적용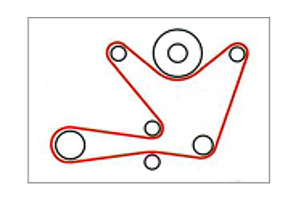 Tangential
제품의 장·탈착이 편리하다.
경량물에 적용
JHU-5T | JHB-5T / JHU-3T / JHU-2T | JHS-2T | JHB-2T / JHU-1T | JHS-1T | JHB-1T / JHU-500 | JHS-500 / JHU-250 | JHS-250 | JHB-250 / JHS-100 | JHB-100 / JHU-50 | JHB-50 / JHS-10 | JHB-10 / JHB-5 / JHS-3 | JHB-3 / JHB-1 | JHB-1D
| | | | | | | | |
| --- | --- | --- | --- | --- | --- | --- | --- |
| 500 | 1T | 2T | 3T | 5T | 10T | 20T | 40T |
| 500 | 1,000 | 2,000 | 3,000 | 5,000 | 10,000 | 20,000 | 40,000 |
| 20~130 | 30~150 | 30~180 | 30~200 | 50~250 | 50~300 | 50~300 | 50~300 |
| 5.5 | 7.5 | 11 | 15 | 0.4 | 0.75 | 2.2 | 3.7 |
| 1,400 | 1,200 | 1,200 | 900 | 900 | 700 | 700 | 700 |
| 0.5 | 0.5 | 0.75 | 0.75 | 1.0 | 2.0 | 3.0 | 3.0 |
| 1,300 | 1,500 | 1,800 | 2,000 | 2,000 | 2,400 | 2,700 | 3,000 |
| 200~1,500 | 300~1,500 | 300~2,000 | 300~2,200 | 300~2,500 | 400~3,000 | 400~3,000 | 400~3,000 |
| 700X2,500 | 800X3,000 | 800X3,400 | 900X4,000 | 1,000X4,500 | 1,400X5,000 | 1,600X5,000 | 1,900X5,000 |
| 700 | 800 | 1,000 | 1,200 | 1,200 | 1,500 | 1,800 | 2,000 |
| 300~1,600 | 400~2,000 | 400~2,500 | 400~3,000 | 400~3,500 | 500~3,800 | 500~3,800 | 500~3,800 |
| 700X2,000 | 800X2,500 | 800X3,000 | 900X3,500 | 1,000X4,000 | 1,400X4,500 | 1,600X4,500 | 1,900X4,500 |